---
"St. Catharines is where I grew up, it's where I chose to live, where I chose to work, where I chose to raise my family and I am honoured that you chose me to represent you once and I hope to be chosen again to advocate on behalf of the taxpayers. "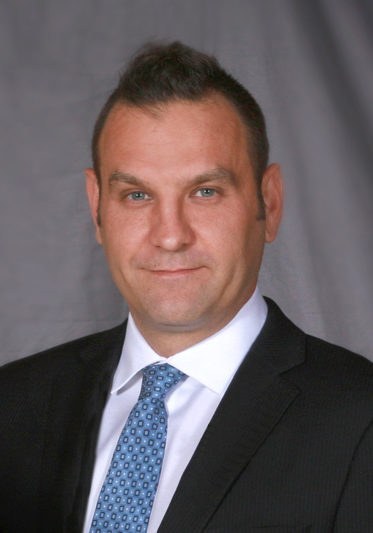 A life-long resident of St. Catharines Matt is the proud father of five active, energetic children and is engaged to fiancee Briar Krieger. Through his children, Matt has been very involved with many sports associations and clubs in the community.
Matt has represented the residents of Ward 2 St. Andrew's since 2010 and is currently serving as deputy mayor, chair of the St. Catharines Hydro Holding Company and St. Catharines Hydro Generating Inc, and is currently representing the city on the Alectra Utilities board. He has held numerous roles on council over the years, including serving on the budget committee, mayor's accessibility committee, student housing liaison committee, and more. He is proud of his track record at council, with highlights that include saving the park at Glenridge School, pushing for enhancements of West Park including a new splash pad and working to ensure the icepads at Seymour Hannah Arena was repaired and rebuilt in a timely and cost-efficient manner. He is proud to have been a member of both the construction and fundraising committees for the Meridian Centre during his previous term, helping ensure the facility was not only built on time and on budget, but that the capital campaign was successful in reaching its $5-million goal.
Matt has extensive experience in both the private and public sectors. Currently the Major Gifts Officer for the Hotel Dieu Shaver Foundation, Matt assists the foundation in raising funds to support enhancements to patient-care equipment, education, specialty clinics and improvements to treatment areas, all resulting in exemplary patient care at Hotel Dieu Shaver Health and Rehabilitation Centre. Through his work with key community supporters, he plays a key role in helping attract ongoing investment to provide comfort, care and hope to everyone that comes through the doors.
His previous business experience includes time as general manager of one of Canada's leading providers of fully integrated HVAC service solutions to markets across Canada, assisting with business development, community initiatives, and overall day-to-day operations. With a background in social services, Matt has also worked and volunteered with various social service agencies throughout St. Catharines and the Niagara Region. He previously served on the Board of the Housing Help Centre, founded and co-chaired the Canadian Mental Health Association Golf Classic and served on committees with Ontario Homes for Special Care and Suicide Prevention Network.

Matt is a proud supporter of the St. Catharines community, donating both financially and countless volunteer hours to many local organizations, including the Niagara Health Foundation, where he was past chair of the foundation helping lead the $40-million campaign to rebuild the St. Catharines hospital site and the amalgamation of six local hospital foundations into one united organization; ProAction Cops & Kids Niagara; YWCA Niagara, which previously recognized him with a YWCA's Champion award; Community Care St. Catharines and Thorold; St. Catharines Minor Lacrosse; Niagara Penguins, and more.

Matt is excited and honoured to have the opportunity to seek re-election for City Council. If elected, Matt will continue his proactive work, helping St. Catharines grow, adapt and once again, become the jewel of the Niagara Region.