November 1, 2013 | NHS
Account Manager, Sundawn Integrated Services, St. Catharines
As life-long residents of St. Catharines, Matt & his wife Shawna, are proud parents of five active, energetic children. Through their children, Matt & Shawna are very involved with many sports associations and clubs in the community, contributing to the well-being of today's youth... Read more



November 29, 2013 | Standard
The cheers were less divided during the night's other politician-on-politician clash. A loud cheering section rooted for St. Andrew's ward city councillor Matt Harris as he duelled Niagara Falls firefighter Andy Gill, himself a former St. Catharines councillor, to a draw.... Read more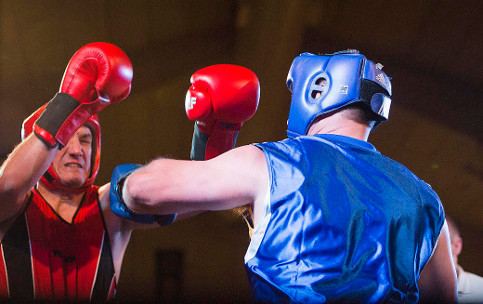 Tuesday, May 14, 2013 | Standard
St. Catharines councillors want the new police headquarters in their city to be rebuilt at the 68 Church St. location. In a 6-5 vote, councillors narrowly endorsed a report from city administrator Colin Briggs to make the existing police station the preferred site for a new St. Catharines detachment.... Read more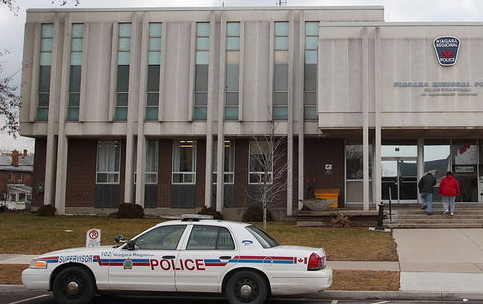 Press Releases from 2010

Horizon Power Outage Unacceptable
October 06, 2010
With the notice of a power outage sent to Glenridge area residents yesterday for the upcoming Thanksgiving weekend, Matt Harris, candidate for St. Andrews Ward in St. Catharines understands the frustrations of his neighbours.
"I can't believe that a company that is partially owned by St. Catharines Hydro would disrupt power on a long weekend with only a week's notice," states Mr. Harris. "This weekend is about being with family and friends, and with little notice, people are forced to make changes to their plans."
Horizon Utilities served notice of a power outage this week as it is upgrading hydro services between Brock University and the Glenridge area. The work is scheduled to take place this Saturday and last for up to eight hours.
"Where is our voice at Horizon Utilities?," continues Mr. Harris. "When St. Catharines Hydro merged with Hamilton to create Horizon, we were assured that we wouldn't lose our representation. It begs the question, was Councillor Kushner who is a current board member of St. Catharines Hydro, notified of the power outage and if so, was there any possible way he could have done something to encourage a more accommodating date other than a holiday weekend?
It's issues like this that shine a light on the lack of leadership and representation in our community," adds Mr. Harris, and I pledge to work hard to ensure the voice of our community is heard loud and clear to prevent such problems and inconveniences".
For more information about Matt Harris visit www.mattharris.ca or call Matt at 905-651-4295.

Business Experience Essential To Controlling Costs At City Hall
September 30, 2010
While other candidates talk about governance and bike lanes, Matt Harris is listening to and speaking with concerned citizens who have greater concerns as he canvasses the neighbourhoods of St. Andrew's Ward.
Harris says, "It is essential to complete projects within budget and on time, and with more than $150 million infrastructure builds taking place in St. Catharines over the next four years, it is crucial to have representatives at the council table who have a wealth of business experience".
"Citizens are still talking about the cost over runs at the Four Pad Arena and they don't want a repeat with the other major projects in the works. The Carlisle St. Parking Garage, Aquatic Centre & Library, Sports Field and Performing Arts Centre are all being built over the next four years and it will be the responsibility of the next council to use good business sense to ensure a successful financial completion".
Harris, states. "That's the message I am getting as I walk the neighbourhoods and go door to door to meet the ratepayers of St. Andrews Ward. People are telling me that they are forced to live within their means and control their budget and they want their elected representatives to do the same, particularly with major projects".
Harris says his many years of business experience will be an asset in dealing with such concerns, and he pledges to use his skills to keep a close eye on costs, and at the same time look for ways to lower taxes.
"While some people think it may be important to talk about governance reform", Harris says, "citizens deserve a councillor who has the experience that can help to contain costs at city hall and use tax dollars wisely. As I go door to door and speak with concerned citizens I am finding that because of my business background and my willingness to work on their behalf, an increasing number of people are seriously looking at Matt Harris as their councillor in St. Andrew's Ward".
Further information:

Hot Topic
September 22, 2010
Matt Harris "I support a multi-use Regional Spectator Facility to be built at Highway 406/Hwy 20 interchange. This multi-use Regional Spectator Facility should be built with a moderate one-time investment of municipal funds from Niagara Falls, St. Catharines, Welland and Thorold and of course a significant investment from the private sector. To be clear, this is not a facility that will be built to subsidize private business enterprises but a facility to encourage the development of all of Niagara Region.
Once the complex is built, the host municipality would assume all costs associated with running the complex and when the facility generates revenue, those monies will be dispersed to the collective municipalities for their initial investment.

Better Lines of Communications
September 21, 2010
With the October 25 election day in St. Catharines quickly approaching, St. Andrew's Ward Candidate Matt Harris says that better lines of communications and the initiative to instigate them would help to resolve two major concerns in key areas of the ward, and if elected taking that initiative would be a top priority.
Harris says, "When knocking on doors in the Glenridge area, without a doubt, the first question is, what are you going to do about the student housing problem?"
It's a known fact that Brock University is a major employer and key economic partner in our cities future prosperity. "We are lucky to have Brock" says Harris, "However if a certain code of conduct is expected of the students on campus, that same code should be expected off campus." Residents of the area have become frustrated with late night inebriation parties, high noise level, scattered garbage, and crime. We owe it to the residents and model students who take pride in their neighbourhood, to rectify these problems by enforcing municipal by-laws and ensuring appropriate policing.
Harris vows to organize a meeting with all factions involved: Brock University, area residents, local and absentee rental unit landlords, the City of St. Catharines, Niagara Regional Police and the St. Catharines Fire Department to solve the problem. "By-laws are useless, says Harris, unless they are enforced, and diligent and proper enforcement would go a long way to righting a bad situation".
To benefit residents of Western Hill, Harris wants to see St. Catharines pursue other partners that might be able to provide and take ownership of community facilities. For example says Harris "The closing of the wading and inside pools at West Park Secondary School will have a serious negative effect on much needed recreational facilities, and I will attempt to explore the possibility of having other jurisdictions assume pool responsibilities and not at taxpayer's expense".
According to Harris, non profit agencies might be the answer. "There are a number of service club members and businesses in St. Catharines and in the Western Hill area that profit from the community, and if asked, might be open to spearhead the West Park pool's rehabilitation. I am committed to taking an immediate leadership role in initiating the necessary process".

Harris Launches Campaign for Prosperity and Change
September 14, 2010
(St. Catharines) Matt Harris kicked off his campaign for City Councilor for St. Andrews Wards last night at Club Roma. More than 70 supporters attended the official launch in which he outlined his plans to engage the public in a real debate regarding taxation, over governance and building prosperity for St. Catharines. "My campaign is focused on prosperity and real change," said Harris, whose platform includes the removal of the current ward system and self-imposing term-limits for municipal politicians.
"Municipal politicians need to focus on St. Catharines - which includes every neighbourhood - not on parochial ward issues that pull politicians apart and distract City Hall's focus away from larger more important solutions," explained Harris to the audience. By the next municipal election in 2014, Harris envisions a city-wide vote for candidates that represents the best interests of the entire city.
Likewise, Harris wants to see Council impose term-limits on city councilors in St. Catharines. "I believe in committed individuals, not career politicians," says Harris. "With the new four year terms that came into effect last election, I believe that a two-term limit will be effective in driving positive change, and it will attract people with vision to stand for election."